For Customers
eMemory focuses on meeting the embedded memory requirements of foundry partners, IDMs and chip design customers. Through this commitment, we have accumulated unrivalled design, process and engineering know-how. It has also helped us develop the industry's most comprehensive platform of logic NVM silicon IP technologies, products, services and solutions.
Today, eMemory's logic NVM silicon IP platform provides fabless design houses superior vendor flexibility and process portability. We give IDMs process scalability and valuable know-how on process engineering, and through us, foundry partners gain access to hundreds of potential customers.
Awards and Recognitions
eMemory's outstanding technical support, customer service and continued innovation have been widely recognized by customers worldwide and received many awards. eMemory has received the IP Partner Award from the world's biggest foundry, TSMC, for years in honor of our achievements in silicon IP development. In addition, we have also won the IP Partner Award from foundry SMIC several times for our accomplishments. For more details, please refer to Corporate Milestones.
Application Enablement
eMemory offers a wide range of logic NVM silicon IPs of varying density, endurance and power consumption specifications to support many different markets, chipsets and system applications. Our comprehensive OTP and MTP solutions allow customers to select the ideal silicon IPs for their applications and enhance product performance while reducing time-to-market, and ultimately boosting competitiveness. For more details, please refer to Market & Use Cases.
Customer Satisfaction
eMemory is committed to providing comprehensive technical support, design, and customer service. Over the years, our work has been recognized by customers around the world.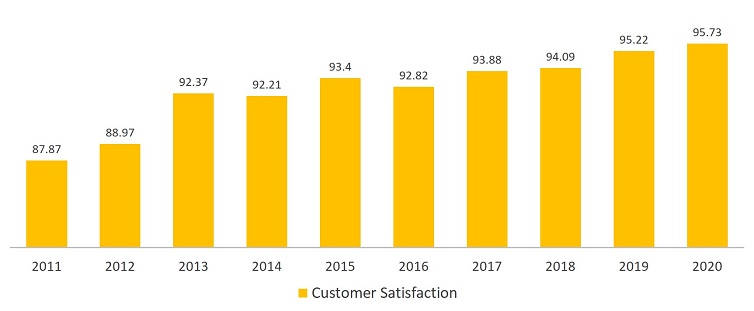 Our Achievements
• Over 39 million wafers shipped by now
• Nearly 5,650 cumulative design licenses
• Silicon IPs deployed in over 500 process platforms worldwide