For Shareholders
eMemory is a pure-play developer and provider of Logic NVM technology with a market share that ranks us among the top in the world. We lead the market with innovative technologies, strong engineering service capabilities, industry-leading marketing strategies and a unique business model so as to create long-term growth momentum and pursue our shareholders' best interests.
EPS V.S. Dividends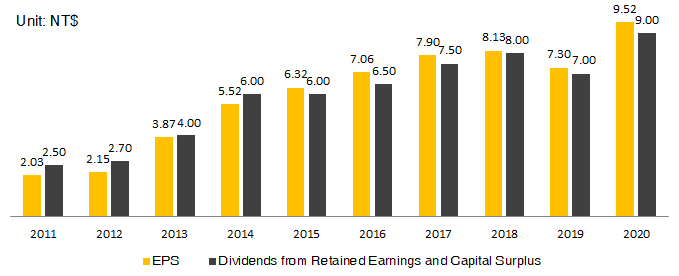 Net Worth per Share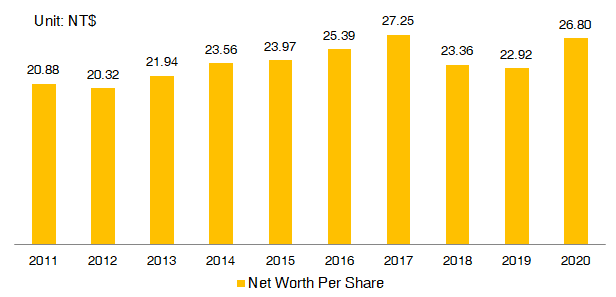 Market Capitalization-Year End

Corporate Governance Awards
eMemory is committed to establishing effective communication channels to provide clear information disclosure for shareholders. Our information transparency is widely recognized and is ranked among the top in the industry. We have been selected as a constituent for Taiwan's TPEx Corporate Governance Index, the TPEx 50 Index, the TPEx 200 Index, the TPEx Compensation Index, the TPEx RGA Quality 50 Index and the TPEx Semiconductor Leaders Total Return Index.