Mobile Computing
Over the past ten years, advances in mobile computing devices, including smartphones, tablets, laptops, and netbooks, have brought the world to our fingertips and revolutionized the way we do business, interact socially, and organize our daily lives. Smartphones, in particular, have become all-in-one tools and the world's primary computing devices. The next generation mobile computing devices will have 5G functionalities, artificial intelligence (AI) assistants, computer vision, virtual reality (VR), and augmented reality (AR).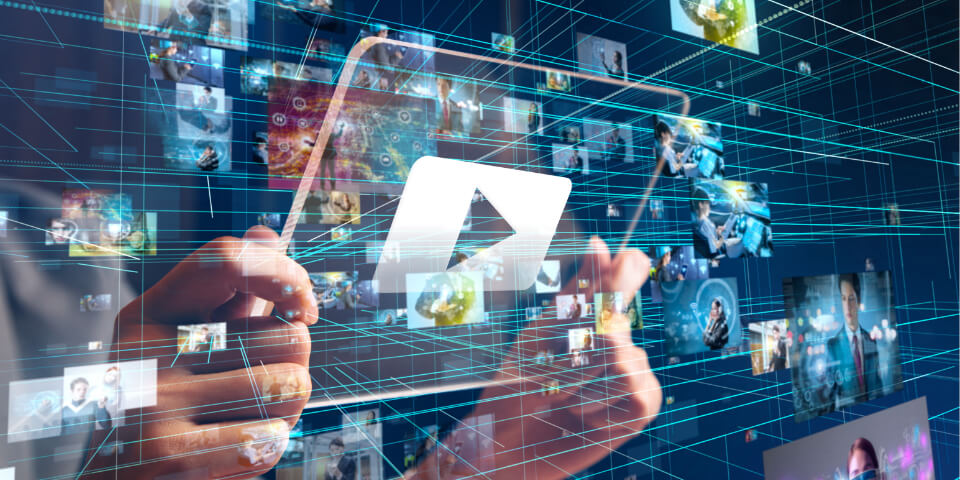 Mobile Technologies
Improvements in speed, power, battery life, and general performance of mobile computing devices will continue to be the focus of hardware manufacturer. The technologies listed below are essential in developing the next generation of mobile computing devices:
Application Processors
Display and Touch ICs
Power Delivery and Power Management ICs
Biometric Identification ICs
Other Sensors (Accelerometer, Gryoscope, magnetometers, barometers, thermometers, and more)
High-quality interactive viewing experience
Mobile display and touch technologies including LCD, OLED, MicroLED, TDDI… etc., require embedded memories for code storage, trimming, and parameter settings. Many mid-size display driver IC designers are also trying to integrate digital (Tcon) and analog (Driver) functions. These applications need OTP or MTP to store all the driving configurations. Other mobile technologies such as eye-tracking and position-tracking for AR/VR devices that require complicated LED array and light sensor interactions, can also use embeddedNVM IP for code storage, trimming and parameter settings.
Aware of the surroundings
Most mobile computing devices have built-in sensors that measure motion, orientation, and various environmental conditions. These sensors are capable of providing raw data with high precision and accuracy, and are used to monitor device movement or positioning or to monitor changes in the environment near a device. Embedded nonvolatile memory (NVM) IP can be used in sensors for code storage, trimming, and parameter setting.
Faster processing speeds
Mobile computing devices are expected to deliver vivid graphics and power cameras while operating multiple apps at the same time. Application processors enable high-performance computing and balance the workload of other systems within the devices. NVM IP can be used in application processors for code storage, trimming, parameter setting.
Power Management and Transmission
Battery life of a device has become a key determinant of consumer satisfaction. Consumer satisfaction increases as the battery life of a device increases. PMICs can be used to extend the battery life of a device by effectively managing power supply and consumption. Recently, USB power delivery and wireless chargers have started a power transmission revolution, making versatile and convenient charging possible. NVM IP can be used in power management or controller ICs for code storage, trimming, and parameter setting.
Secure
Biometric fingerprint authentication has become a popular alternative to traditional user ID and password authentication. In fact, fingerprint sensors are almost ubiquitous in mobile computing devices, enabling device authentication and applications (i.e. mobile payment) with high levels of security. NVM IP can be used in fingerprint sensors code storage, trimming, and parameter setting.
Security of the mobile computing devices can be further enhanced by hardware-level solutions. These solutions can safeguard the entire device from other security threats such as, malware, data breaches, and reverse engineering. Security IP helps address these threats by providing chip designers a random number source that can be used to create security keys for secure data transmission and to create unclonable chip IDs for anti-counterfeiting.
Explore our solutions
In response to increasing consumer demands for AI, AR/VR, and 5G functionalities in mobile computing devices, chip designers and manufactures are developing ICs and SoCs that enable high performance and immersive user experiences while consuming low power. eMemory offers comprehensive solutions to enable our partners meet these demands.
Learn more