5G
5G, one of the most important technologies in the 21st century, will soon become ubiquitous and permeate the IoT world. The widespread adoption of 5G comes hand in hand with even more interconnectivity, speed, and efficiency in our devices. With the use of 5G, three major 5G application scenarios revolving the eMBBm (Enhanced Mobile Broadband), URLLC (Ultra Reliable Low Latency Communications), and mMTC (Massive Machine Type Communications) are expected to be seen in the future.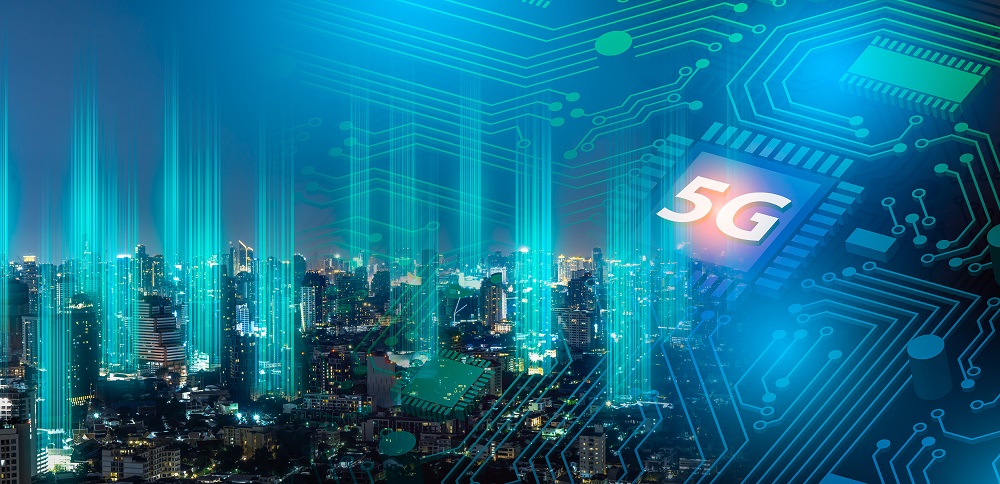 Technologies
Achieving a faster and more power efficient connectivity, while also taking network security into consideration is important in the 5G era. To accomplish this, the technologies listed below are essential elements in fifth generation communication:
Sub-6 & mmWave RFFE
Smart Power Management
eSIM and iSIM
Hardware security
Embedded Identification
The SIM card is embedded or integrated onto the PCB board or silicon chip to allow user access to internet services and store data like user identity, network service provider information, etc. With eSIM or iSIM, users or IoT service provider will no longer need to manage thousands or even millions of devices by hand. Simply replacing the physical SIM cards will allow all the information to be updated via OTA (Over The Air). eNVM can be an ideal solution for eSIM/iSIM to store required information in a more economical way in terms of reducing manufacturing cost or module size.
Smart and Efficient Power Management
The 5G radio wave system is expected to consume much more power than 4G. Therefore, it will require better power management. For example, power amplifiers (PA) of the RF system in the devices consume the most power since they amplify electronic signals into electromagnetic waves. A proven method of optimizing PA power consumption is "envelop tracking", which dynamically changes the supplied power (voltage) according to the envelope density. Compared with 4G LTE, 5G RF signals are expected to have around 30% higher PAPR (Peak to Average Power Ratio) and of course, higher operating frequency due to the higher bandwidth. Thus, they will require better and faster envelope tracking IC. OTP in envelope tracking IC can store trimming or configuration data that improves power output accuracy.
Hardware Security
Security is needed everywhere. Since 5G will bring more powerful connectivity, an insecure network will be a nightmare. If there is no trust-worthy network infrastructure, hackers can easily cause economical lost or even life hazard. For example, your paid subscription channel can probably be stolen or confidential meetings can be eavesdropped. You might not be willing to undergo a long-range surgery if the smart scalpel might be taken over by a hacker instead of a doctor. You will never accept autonomous vehicles if it can be hacked and then take you to an unknown destination. Hardware security needs to be an essential part of a secured network infrastructure and our PUF technology can provide a reliable root-of-trust in silicon chips that constitute the most fundamental element of hardware security.
Explore our solutions
OTP has been used in many power related ICs like PMICs and envelope tracking ICs which usually requires trimming and store configurations. In the 5G era, eMemory's OTP/MTP and PUF products can further be used in applications like eSIM/iSIM for ID authentication and encryption. For high-end connectivity SOCs, OTP and PUF being used as hardware root-of trust is becoming more popular. eMemory is working hard to provide more extension security IPs to fulfill different level security requirements.
Learn more